Car Radar/Laser Speed Detector
$ 49.00

$ 49.00

Save

$ 30.00
---
Do you find that you creep above the speed limit without realizing it?
Be prepared with 360 Degree Radar Scanner!
There are more than 100,000 active radar guns and more than 15,000 active lidar guns used by police departments across the United States, so the chances of coming across a police officer with a radar gun are pretty good. Radar detectors give drivers a chance to modify their driving speed.
Features:
Traffic Light Camera Warning
Full 16 Band Receiver
Voice Alerts
Backed by No Questions Asked Return Policy
360 Degrees Of Protection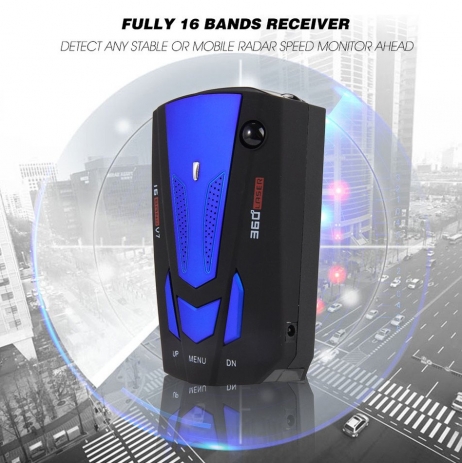 Due to popular demand, please allow 2-4 weeks delivery window. Tracking information is available on our website, or by visiting USPS.com
OUR GUARANTEE
We stand by the superior quality of the products we offer, and our risk-free ironclad 45-day guarantee ensures you feel more confident shopping with us. In the rare event you are not 100% happy with your transaction, just let us know and we will do whatever it takes to give you a better experience. Our Customer Service Team is available 24/7/365.
---
We Also Recommend